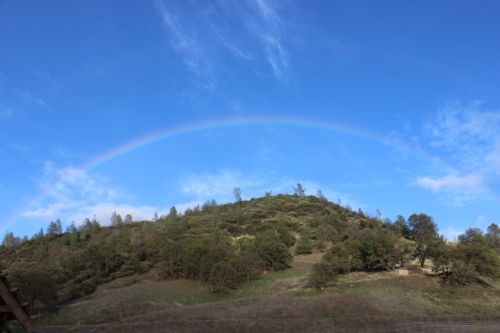 Welcome to Powerhouse Education
Founded in 2007 by Jnana Gowan, Powerhouse is a percolating ground for creativity, vitality and connectivity for children and adults. Powerhouse is committed to deepening the connection between people and the planet by creating a deeper awareness of self, community and the earth. It is our intention to create positive change both for the individual and the community. 
We do this by offering:
private and public hatha yoga classes

earth stewardship & shamanic studies

hosting revered spiritual teachers

one-on-one healing sessions

rituals and earth honoring ceremonies
Each of these healing modalities holds the seed of promise for positive transformational change.
A major influence in the works of Powerhouse Education comes from the teachings of Peruvian healer and ceremonialist, don Oscar Miro-Quesada, the originator of the Pachakuti Mesa Tradition (PMT). When working with this tradition, the connection to the natural world is more readily available and a deeper awareness of one's surroundings begin to take root. Each person is reminded in every moment of the opportunity to awaken from the slumber brought on by the demands of hectic modern times. Within the practices of the Pachakuti Mesa Tradition, one may re-member who they've always been.
After being on the medicine path for over 20 years, Jnana Gowan came to the Pachakuti Mesa Tradition  (PMT) of cross-cultural shamanism in 2008. Since then, she has shared the practice and its teachings to cultivate greater connection with the earth and has assisted folks on the path of healing, both personally and planetarily.
Born with a load of fire and passion, Jnana gratefully works with the PMT Shamanic Arts to balance her energies and focus her mind. Her deepest prayer is to share the magic and profound transformation that can happen when engaging in simple acts of ritual and ceremony. Sharing ayni (the Quechua term for sacred reciprocity) with others opens one to the potential of deep change. 
The director and founder of Powerhouse Education, Jnana (pronounced gyana) is a Sanctioned Teacher of the Pachakuti Mesa Tradition and a mesa carrier who is filled with deep gratitude to the earth and spirit world.
A yoga practitioner and instructor since 2000, her workshops, classes and retreats are infused with her unique blend of enthusiasm, insight, body-knowledge and a good sense of humor.
As for her true loves and inspiration, she is happily married to her husband, Jeff, for 17 years and is grateful for her awesome kid, Riley Coyote, who has been her teacher since 2001.
Her credentials include:
Sanctioned Teacher of the Pachakuti Mesa Tradition

Three-year apprenticeship with Mateo (Matthew) Magee; author of "Peruvian Shamanism: The Pachakuti Mesa Tradition"

Reiki Practitioner since 2001

Two-time completion of the Pachakuti Mesa (PMT) of Cross Cultural Shamanism Apprenticeship Training Program with Judy Hoaglund

Co-Leading with Suze Allen, Women in Transition-Climbing Into Your Authentic Self (women intensive) at the Esalen Institute since 2010.

Co-Leading with Dr. Cassandra Vieten (President, Institute of Noetic Sciences), Mindful Motherhood workshops and intensives; SF Zen Center, Noetics Sciences Retreat Center, The Esalen Institute

Writing the prenatal yoga chapter in "Mindful Motherhood" by Dr. Cassandra Vieten

Writing the At Your Desk Yoga chapter for the book "Executive Stamina" by Marty Seldman

400+ hours completion of certified yoga instruction program & 15 years of yoga instruction

Developing the Bunny Head Yoga Program/Earth Stewardship for Children in 2003

Director of Powerhouse Education Summer Camps in 2008-2016